Patios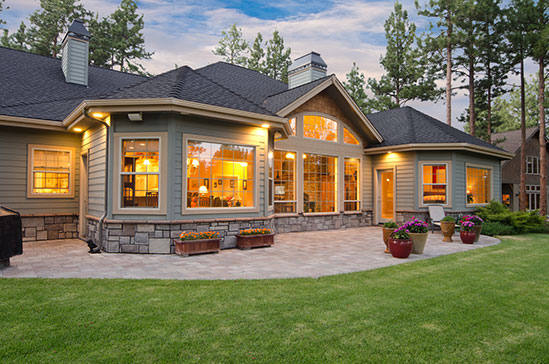 Looking for a concrete patio for your home or business? G.I. Concrete is an industry leader in creating concrete patios for both residential and commercial customers. The G.I. Concrete team offers 40 colors and 20 stamps to choose from, ensuring your final 'stamp' of approval!
G.I. Concrete offers multiple concrete finishes, such as stained, polished, exposed aggregate, and stamped. Polished concrete is a beautiful, sustainable solution in building construction and remodeling. Stained concrete is similar to staining wood on a deck; once applied, it becomes a permanent part of the concrete. Exposed aggregate is a way to add color or texture to concrete, making it weather resistant, non-skid and perfect for high-traffic areas. Stamping is a means of adding an artistic design to the concrete, often resembling brick, stone, or wood.
Concrete patios offer the opportunity for many additional features, such as fire pits and hot tub/spa slabs. All patios are protected with sealers helping to protect from weather and the Wisconsin environment. Once the patio is completed, the G.I. Concrete team has partner landscapers they highly recommend to compliment your new patio and turn your backyard or business setting into a relaxing sanctuary!
G.I. Concrete is the premier concrete provider in Southeastern Wisconsin, serving the counties of Kenosha, Racine, Milwaukee, and beyond. With a high level of professionalism and care for your project as if it's their own, G.I. Concrete will provide expert results. Whatever your dream, G.I. Concrete can make it happen.
Work with us today!